First Phase of the Riverside Park officially open
The popular urban community The Mill in Canton, Cardiff, is proud to complete construction of the first two phases of the Riverside Park. The Mill development has now opened the first green space for use by the residents in the area as well as the Riverside walkway and outdoor seating so residents can enjoy the outdoors. Once the second phase is completed the park will form part of the Ely Trail, which follows the River Ely from the coastline in Cardiff Bay to the countryside in St Fagan's for approximately 7 miles.
The Mill development has successfully transformed the former paper mill into a thriving and sustainable residential community will provide 800 homes across the 53-acre site. The Mill is a collaboration between Tirion Homes, Principality Building Society and Welsh Government, with housing developers Lovell and Cadwyn Housing Association key partners in the delivery and management of the scheme. The development has already provided 180 affordable homes to rent in Cardiff to help tackle the housing crisis.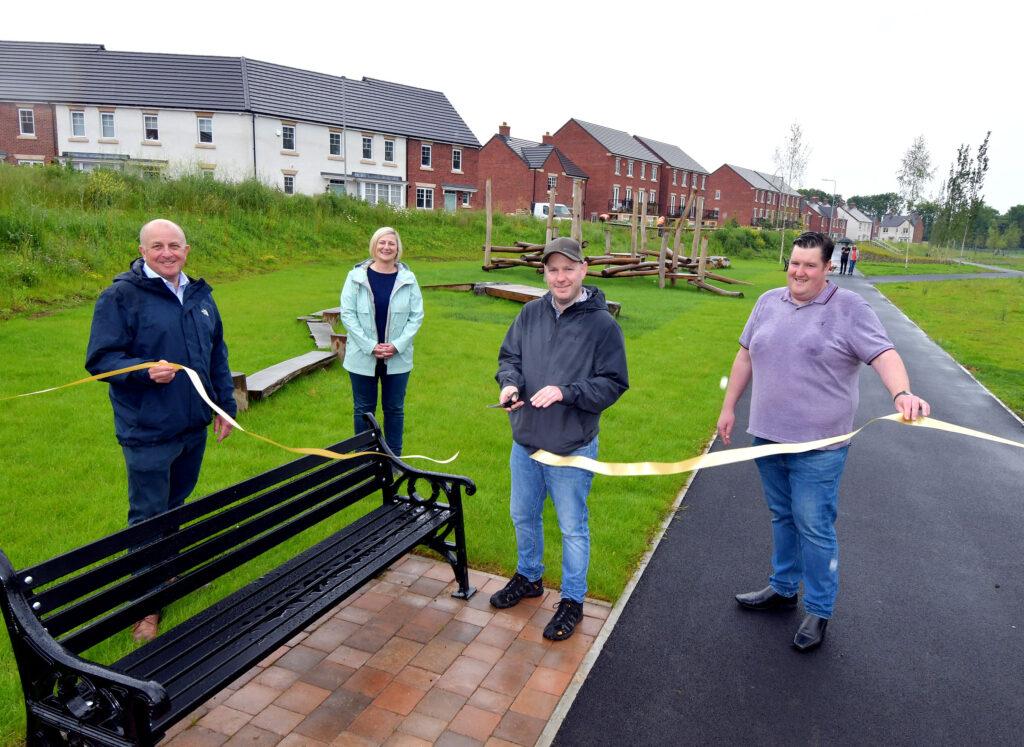 David Ward, CEO at Tirion said:
"We are delighted to be opening up phases (a) and (b) of the Riverside Park to the residents of The Mill and the local community.  Tirion's long-term vision of creating an affordable, high quality neighbourhood is now a reality for the new residents. Community facilities, including the Riverside Park and small businesses are being developed as part of the scheme, which will create a community where people will aspire to live".
Councillor Stephen Cunnah, Cardiff Councillor for Canton Ward said:
"I was really happy to be able to open and to enjoy this new park and riverside trail. Access to green space and nature is important for lots of people in Canton. I am sure this will be a really popular spot for residents for many years to come."
Mark Howells, Head of Operations at Cadwyn Housing Association said :
"We are thrilled to be able to make the Riverside Park area available for residents to use and have a great outdoor space on their doorsteps. It comes at a really fantastic time with the summer approaching, encouraging residents to make the most of the benefits of being outdoors."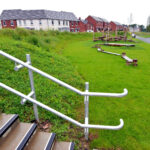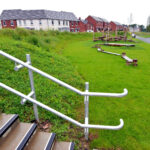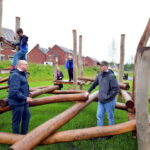 For more information about The Mill development, visit http://www.themill-living.co.uk/
You can also follow The Mill Living on Facebook https://www.facebook.com/themill-living and Twitter @TheMill_Living .
About Tirion Homes
Tirion Homes Ltd is a subsidiary of the Tirion Group. Tirion is a charitable not-for-profit organisation established following an initial alliance between Welsh Government and Principality Building Society. Tirion's unique financial model allows them to channel all profits through to delivering high-quality affordable housing in Wales. Its mission is to create and supply high quality desirable homes that are within the financial reach of young families and lower-income households. Tirion currently has three developments underway: The Mill in Cardiff, Parc Eirin in Tonyrefail and Whiteheads in Newport.  For more information please contact: Tina Wilson at Tirion Homes on 07392 086726 or tina.wilson@tirionhomes.co.uk