Meet Geraint Thomas - Senior Site Manager at The Mill
Welcome to my first blog for The Mill in Canton, Cardiff!
My name is Geraint Thomas and I'm the Senior Site Manager at The Mill. I'm an avid sports fan, coaching ladies football in my spare time, alongside playing golf and watching rugby. With over 21 years' experience in the Construction Industry, I joined Lovell 18 months ago.
During my time with the business, we have completed on phase B at The Mill and achieved our contract programme for partners, Tirion Homes and Cadwyn Housing Association. This has been an amazing achievement during what was a very challenging year implementing COVID-19 measures on-site to ensure the safety of our staff.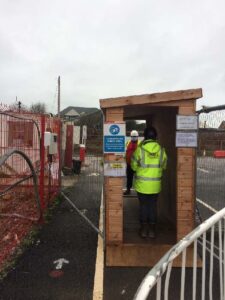 Despite a year coloured by the pandemic, we had some great successes in 2020, including The Mill winning Gold in the Lovell National Health and Safety Awards. This awarded us for consistency to the standards demonstrated throughout each phase at The Mill and overall a well-planned and managed project – a great achievement for the team! I also won NHBC Pride in the Job Award which is one of the proudest moments in my career and I am thankful for the support and talent of the team working alongside me.

Our fifth phase started November 2020 with 28 houses and 70 apartments approved for planning, leaving just one other phase of land to build on at The Mill. The apartments run adjacent to the railway line whist the houses are set back nearer the river.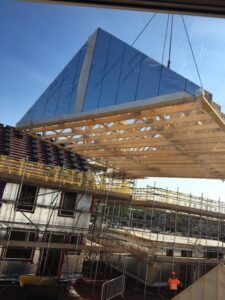 The whole site has been remediated and capped with soil, however, we have uncovered remnants of train tracks, old foundry's and cast iron water mains. To date, the road infrastructure has been constructed and we have started to erect our first block of timber framed houses.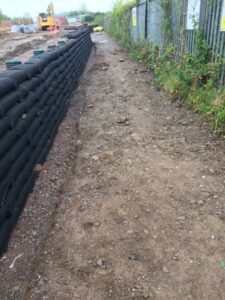 We are thrilled to see how popular the development has been, and we look forward to seeing what it brings.