Riverside Park Update
Many of you will have seen the Mill's Riverside Park starting to take shape and will be keen to use it once it's open. We're pleased to confirm that progress on the park is moving along well and it will be open to the public in part from March 1st once some further planting has been completed. We've taken some photos on a rare sunny day to show how it's looking at the moment.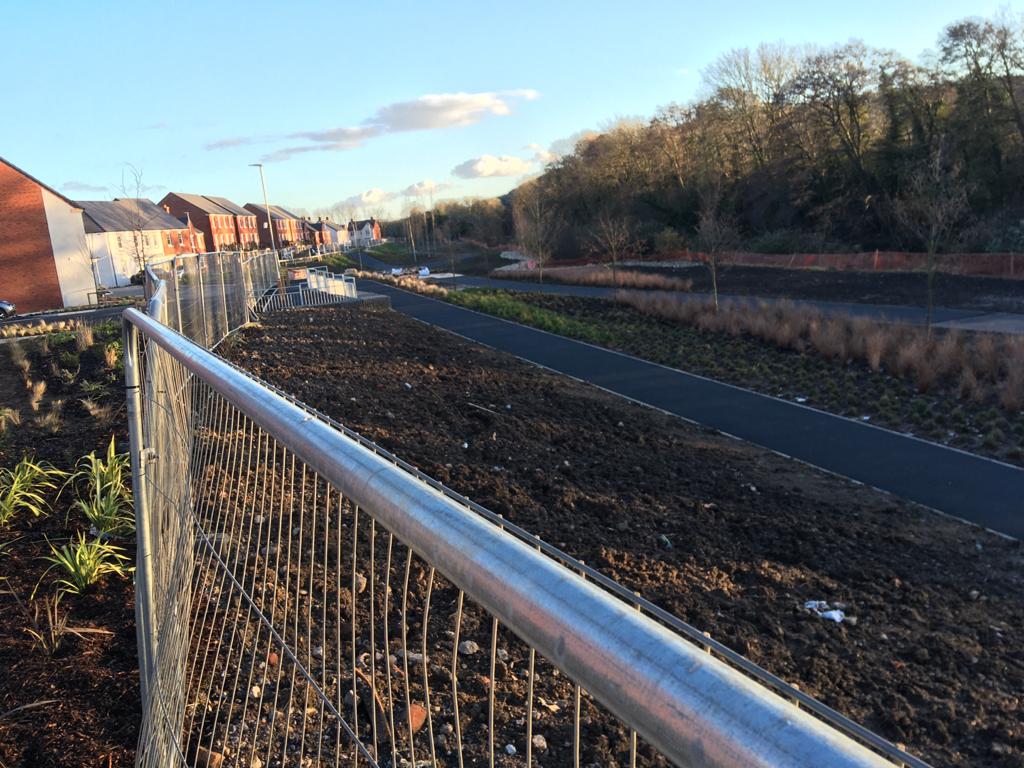 We'll shortly be sharing a CGI render which will give a clearer view of how the park will look and we'll be keeping you updated as it reaches completion!